inter-faith food shuttle FARM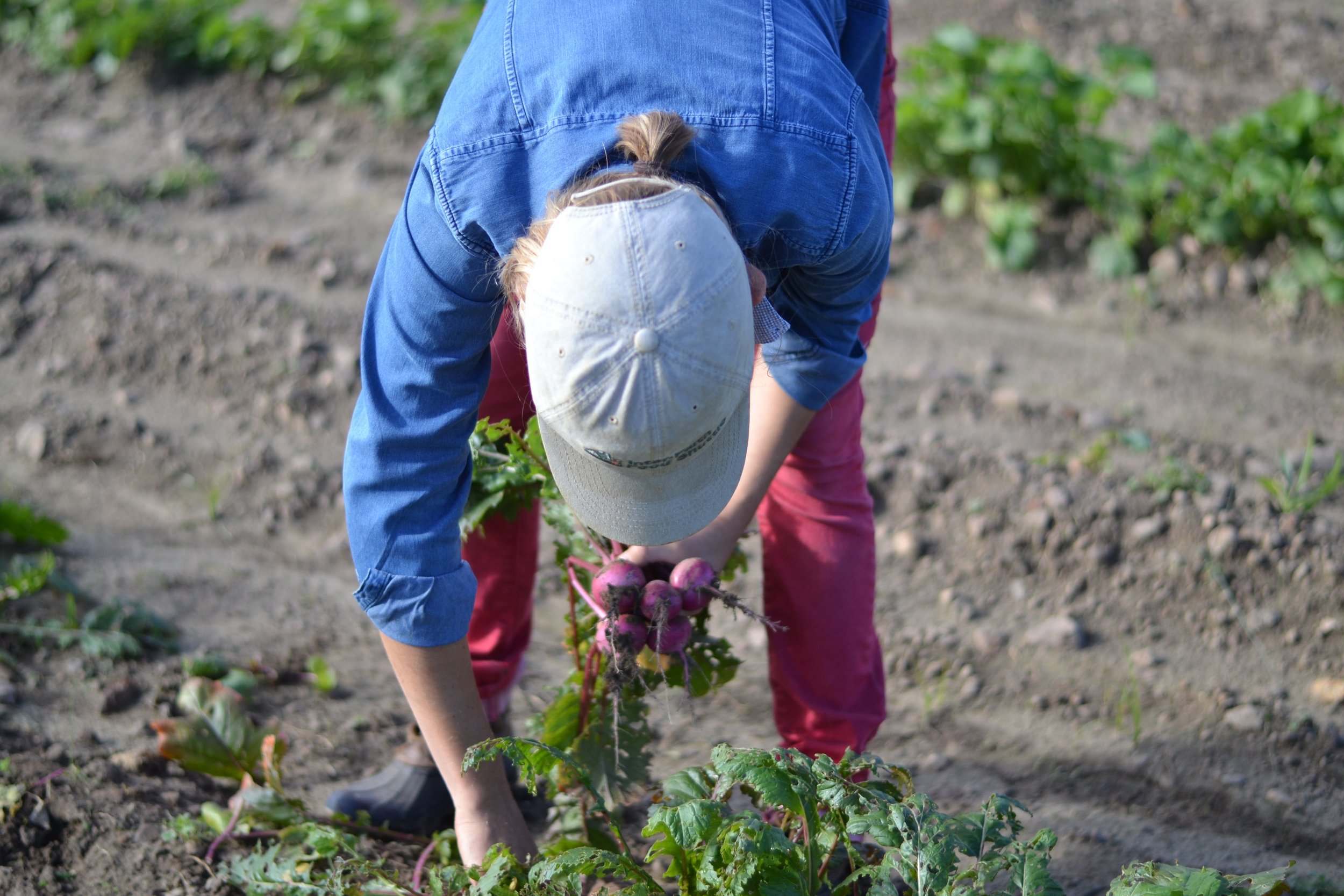 The Inter-Faith Food Shuttle Farm's purpose is to create and maintain volunteer experiences centered around production of produce for those in need as well as crop used for sale.
Horizon Catering sources from the Food Shuttle Farm directly as a partner, giving Horizon the freshest produce available, and the Farm another channel for its product.
The partnership between the Farm and Horizon Catering are a mutually beneficial one, and benefit Inter-Faith Food Shuttle through revenue generation opportunities that help support the organization as a whole. One dollar spent with Horizon Catering, or one product purchased from The Farm means we are able to continue to help those in need. The intangible benefit of The Farm is the opportunity it offers for volunteers to directly help Inter-Faith Food Shuttle work toward the goal of ending hunger in NC through hands-on efforts. Often times, a crop harvested in the field by a volunteer's hands can be in a recipient's home within 2-3 days.